Lameness happens. From horses that are obviously lame in the pasture, to the show horse who " isn't moving just right." We at Cornwallis Vets have the team and tools to get your horse moving more comfortably and competing at a higher level.
Dr. Chris White is our resident sports medicine veterinarian, and has a team approach to solving your horse's issues. He happily works with referring veterinarians, farriers, chiropractors, and body workers to get your horse feeling their best. Our digital radiology and ultrasonography units allow for accurate diagnosis stallside!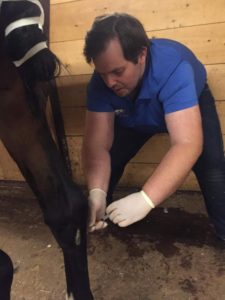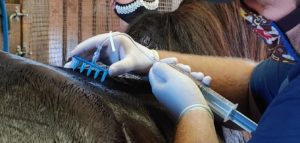 Some of our services include: 
– Soundness Evaluation
– X-ray
– Ultrasound (limb, pelvis, neck)
– Nerve blocks
– Joint injections
– Mesotherapy
– Platelet Rich Plasma (PrP)
– Prostride
– Alpha 2-EQ
– Noltrex
We travel across the province, and have access to haul-in facilities for those that would prefer.